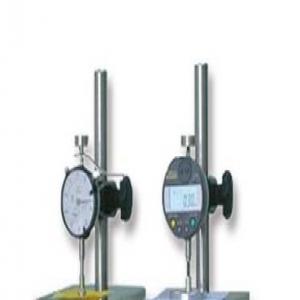 Qinsun Instrument Co., LTD was founded in 2010,comprised of many experienced engineers and designers standing in the forefront of the industry. We specialize in the research and development of high quality lab instrument for textile testing industry.


Buy Now
Fabric Thickness Gauge
Applications:
Fabric Thickness Gauge is an apparatus to measure the thickness of fabric, knitwear, film, rubber, soft urethane form.

Product Information:
This Fabric Thickness Gauge has a complete assortment of the pressure-foot and weights to conform the different test-methods.
As Analogue type is suitable for general textile and floor carpets mainly, digital type is suitable for pile fabric and knitted cloth.
The other pressure foot area and weight for special purpose can be manufactured as the user's requirements.