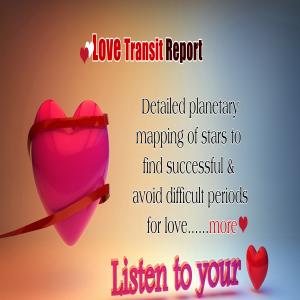 Astrolika.com- online portal for astrological services as per Indian Vedic Astrology (Moon Signs). Accurate horoscope reports & readings by Indian Astrologers. Reports for Child, Education, Career, Love, Marriage, Compatibility, Business and Gemstones are available.



Importance of Horoscope Matching for Marriage and Love Relationship
Horoscopes have varied use and meaning in our life. They are used in various aspects of our life like personal, professional, political spheres which have important implications for us. Among many other things one of the most important use of horoscope is during marriage to find the perfect match or to check the compatibility of two individuals who want to enter the contract of marriage. In Hindu scriptures, marriage has a great place and is considered to be a religious relationship. It is not any ordinary relationship but a spiritual union of two souls.
Since it is such an important and sacred union, it is very important to ensure that the mental, physical, intellectual and religious features of the bride and groom are taken into account and matched properly to avoid any confusion or problems in the future. Just falling in love with each other and having a mental compatibility may not be enough for a happily married life. Various other aspects of the couple's life have to be matched with each other to ensure that they have a smooth and tension free martial relation.
In the olden days Rishis or knowledgeable men laid down several rules for public welfare with the help of their divine vision and knowledge. They did extensive investigation and research and came up with a series of guidelines that we need to follow to enjoy a happy and successful life. When we follow the instructions given to us by such enlightened men, we are bound to enter a life of prosperity and happiness and one of the best ways to lead a happy life is by having a life partner who is compatible with you in many ways. To get such a life partner we need to ensure that our horoscope matches with each other. Some of the important guidelines gives to us by the Rishis in terms of finding a suitable life partner are –
• If the sign occupied by 7th lord of groom's horoscope is the moon sign of bride, then marriage becomes successful.
• If the rashi of the female is the exaltation sign of 7th lord of male's horoscope it is a very auspicious yoga for the married life. It ensure that both the husband and wife will be compatible with each other.
• If the rashi of bride is the debilitation sign of 7th lord of groom, they married life will be happy.
• Married life will also be successful if the sign occupied by Venus of male is the rashi of the female.
• Another way of achieving marital bliss is when the sign ovccupying 7th house in male's chart is the rashi of the female.
• You will have a good married life if the sign occupied by langa lord is the Rashi of Female.
• Married life remains perfectly good if the 7th sign from the Rashi of Male is lagna of the Female.
• One will have a successful marriage if the lagna of the female is the sign occupied by planet aspecting 7th from Rashi of Male.
So if we follow some of these simple instructions we are bound to have a long and everlasting happy marriage and love relationship.