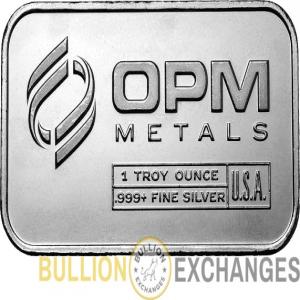 Bullion Exchanges is New York City's premier precious metals retailer and is ranked as one of its top coin dealers. Bullion Exchanges has an A+ rating with the BBB along with extensive industry experience and offers products and services appealing to first time precious metals buyers and long-term investors. At Bullion Exchanges, we buy gold, silver, platinum and palladium bullion directly from mints and distributors, ensuring the highest quality products. Are you looking to sell your jewelry, diamonds, scrap, or precious metals? Visit us to receive a free appraisal and the best quote for your assets. You can feel confident shopping with Bullion Exchanges as we are committed to ensuring that your experience is smooth and hassle-free.


Buy Now
Silver Rounds, Bars, Coins & Jewelry
Silver is one of the most popular forms of investment today. It comes in a wide variety of silver bullion bars, rounds and coins. More affordable than gold, silver is a great investment because for the same amount of money, more ounces of silver can be bought than gold.
Regarded as a form of money and store of value for thousands of years, silver has since lost its role as legal tender in many developed countries worldwide. However, it still remains in demand as it is still used mainly in industrial applications, as exchange-traded products and bullion coins. It is so popular that millions of Canadian Silver Maple Leaf and American Silver Eagle coins are being purchased every year. Whether for investment or just plainly for collection, silver will always stay prominent and sought-after.
Buy retail & wholesale Silver Rounds, Silver Bars, Silver Coins, Silver Jewelry at Bullion Exchanges. Free shipping on all orders!